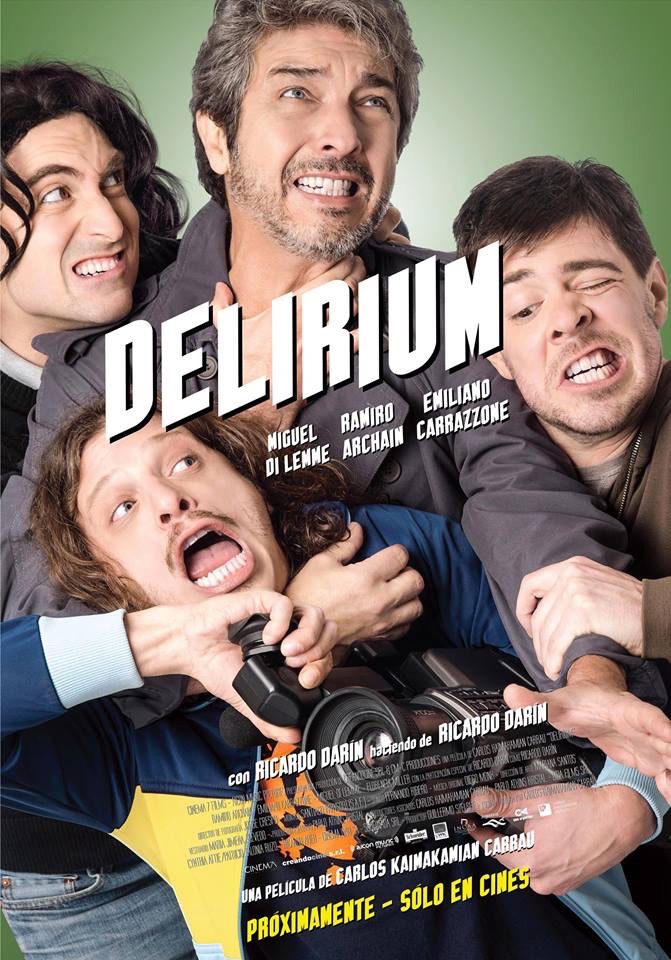 Director:
Carlos Kaimakamian Carrau
Creando Cine / Cinema 7 Films / Aicon Music Pictures.
A hilarious comedy where three young, lazy, and completely broken argentine friends, sick of their everyday routine, decide to shoot a low-budget film to become wealthy. As a matter of fact, they will need to count a star in just to assure a blockbuster… And who other else than Ricardo Darín Amidst the confusion, Mr. Darín accepts the roll and it triggers an odyssey in which bizarre, clumsy and incredible situations will have to be faced… Delirium – The comedy where Ricardo Darín plays Ricardo Darín.
Cast:
Ricardo Darín, Miguel Di Lemme, Ramiro Archain and Emiliano Carrazzone